We work across disciplines
LCHE brings together researchers from different areas such as economics, public health, epidemiology, actuarial sciences, social and behavioral sciences, law, and medicine who conduct research on health economics, behavior, and policy. It is a joint initiative between the Center for Primary Care and Public Health (Unisanté), the Faculty of Biology and Medicine (CHUV-FBM), and the Faculty of Business and Economics (HEC).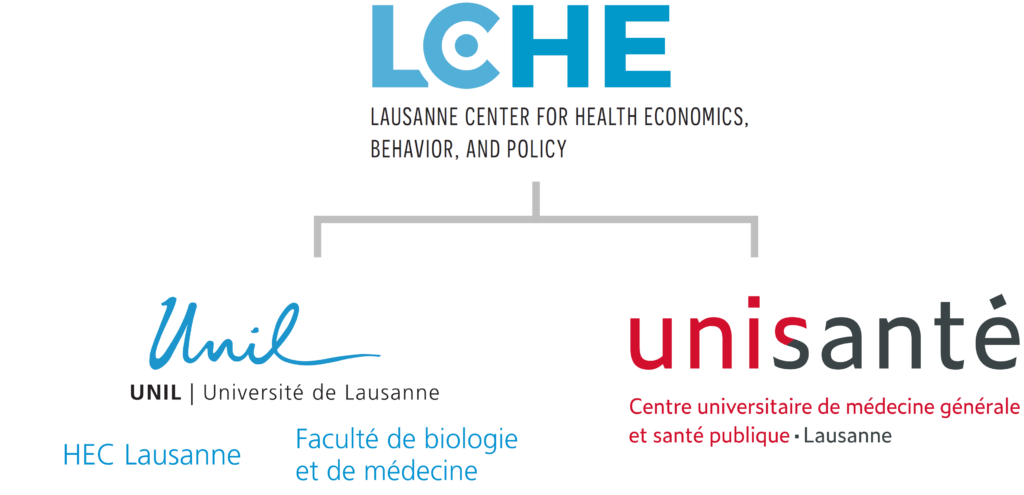 Across institutions at the University of Lausanne (UNIL), LCHE promotes research, teaching, and policy advice in the fields of health economics, behavior, and policy.
Health economics, behavior, and policy
In our research we use tools from different fields to understand health behaviors, to get insights into health determinants and healthcare provision, and to finally inform policy.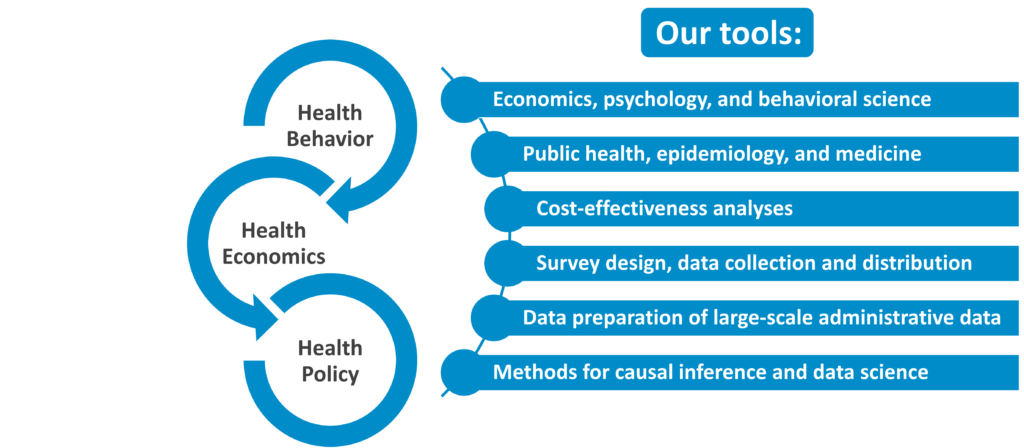 We combine methods and theories from fields studying human behavior with data-driven research designs. Collection and preparation of original data allows us to examine existing questions in a new way and to ask new questions.
Our vision
The vision of the Center is to contribute to solving key societal and policy problems associated with health and health care systems through research, training and policy advice in the areas of health economics, behavior, and policy.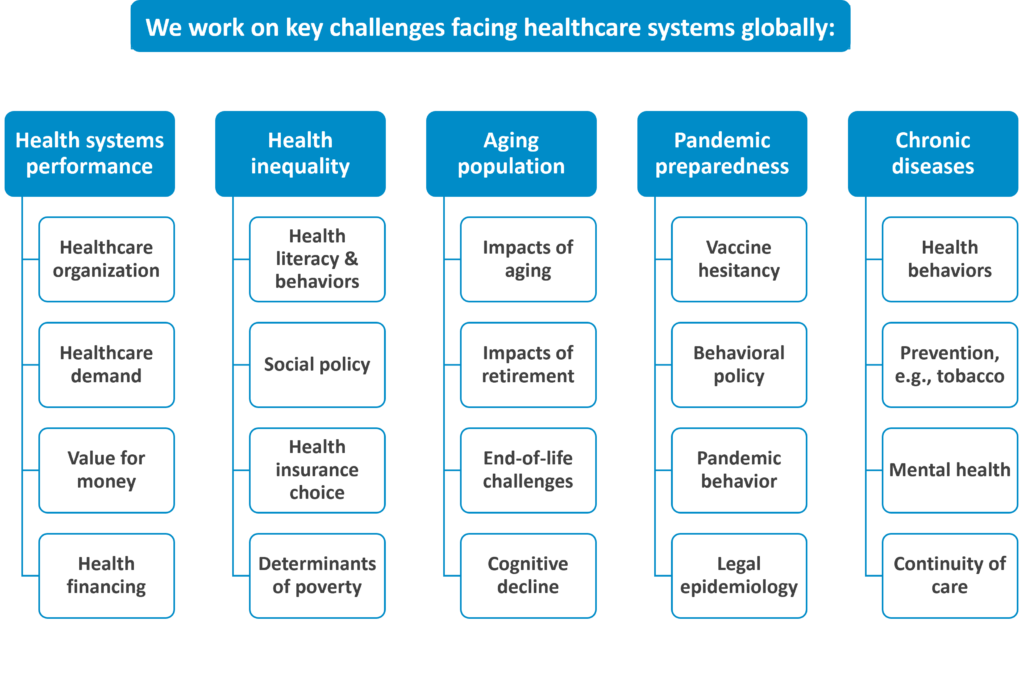 LCHE brings together researchers working on a wide variety topics related to health and healthcare including behavioral determinants of health and healthcare demand; health inequalities; health systems challenges related to prevention, healthcare organization and value-for-money in healthcare; and key emerging health policy challenges including population aging and pandemic preparedness.
Activities
Members of the LCHE do research, teaching, and engage with policy-makers. As a hub for data-driven, academic research, the LCHE organizes academic conferences, seminars, and workshops which allow scientists to collaborate and exchange new ideas. LCHE has been succesful in acquiring grants from funding agencies in the EU, UK, and Switzerland and has been collaborating on research projects with universities from the EU, UK, Switzerland, and the US. In teaching, the LCHE is engaged at all educational levels from bachelor programs to executive education. Finally, our goal is that our research and teaching activities inform policy-makers and policy design. To reach this goal we write policy briefs and participate in policy task forces.